Diener Precision Pumps realizes market entry in Japan
Embrach/Tokyo- Diener Precision Pumps Ltd (DPP), one of the leading companies in the precision dispensing pump industry, has signed a sales agreement with the Japanese San-Ten Consulting LLC ("San-Ten").  San Ten will act as a representative for the Japanese market, coordinate marketing activities and act as a contact for prospects and customers in Japan.
Through the cooperation with San-Ten, DPP realizes a fast access to the Japanese market. San-Ten has proven expertise in market development for foreign companies and long-standing business relationships with the relevant players in the Japanese industry, thus providing excellent market access.
Douglas Robinson, CEO Diener Precision Pumps: "With San-Ten we have found a strong partner for our market entry into one of the most promising Asian markets, Japan. The combination of Diener's technological strength in the field of precision pumps with San-Ten's capabilities and knowledge of the Japanese market will lead to a mutually successful cooperation."
Dr. Ralf Mayer, Founder and Executive Consultant at San-Ten, emphasizes the significance of the agreement: "We have great expectations for the cooperation with Diener.  San-Ten places importance on precision pump applications, particularly medical technology, in view of the expected market growth."
 
About Diener:
Diener Precision Pumps manufactures custom precision dispensing and dosing pumps for metering and fluid transfer applications for medium and large OEM customers, for a variety of applications in medical devices, dialysis, laboratory diagnostics, sterilization, food and beverage, and inkjet printing industries.  DPP's custom metering and gear pumps are manufactured from high quality, chemically resistant materials, guaranteeing their reliability and longevity.
With currently 210 employees, the company, headquartered in Embrach/Switzerland, can draw on the experience gained from manufacturing and installing more than three million pumps worldwide. The technologically advanced and high quality pumps are designed at our engineering facility in California and manufactured in the main plant near Zurich. The internationally expanding company has subsidiaries and representative offices in Europe, North America and China.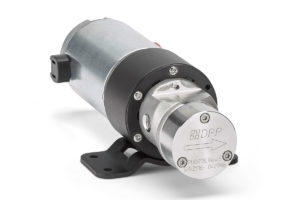 About San-Ten LLC:
San-Ten is a Tokyo-based management consulting firm specialized in market entry support and innovation search. Their focus is on the B2B business of technical products in various industries, for example chemicals and intermediates, automotive, healthcare, engineering or construction. With their long experience in Japan, San-Ten builds bridges between cultures and can overcome difficulties due to different business practices and customs and support business success in the long term.
Embrach, April 08, 2022
For a presentation of product features and detailed information about Diener Precision Pumps in Japan, please visit https://www.san-ten.com/diener-en/