Dual-Precision Series Micro
Metering Pump
Micro pompa dosatrice della
Micro pompa dosatrice della Dual-Precision Serie
Il design innovativo consente una miscelazione precisa, un dosaggio simultaneo o un'erogazione fuori fase.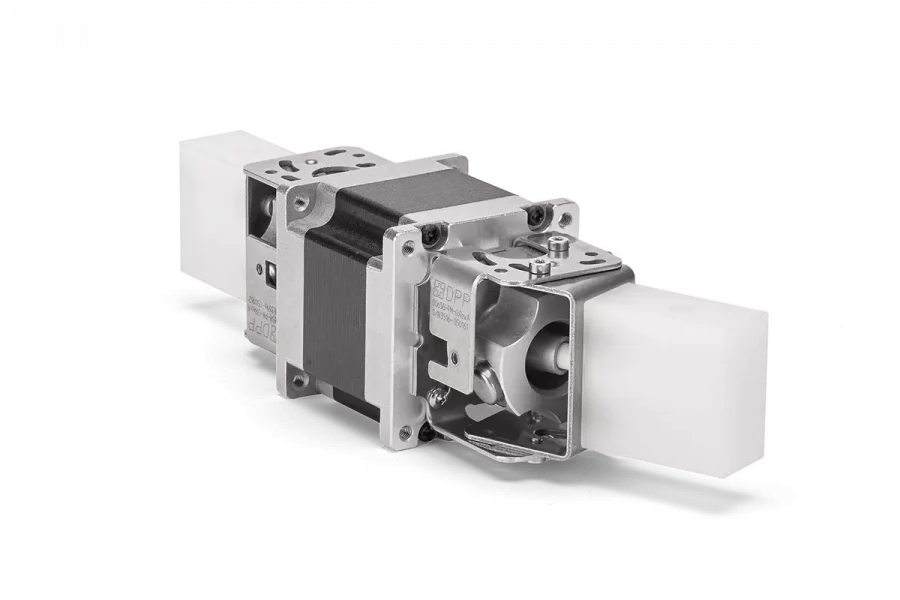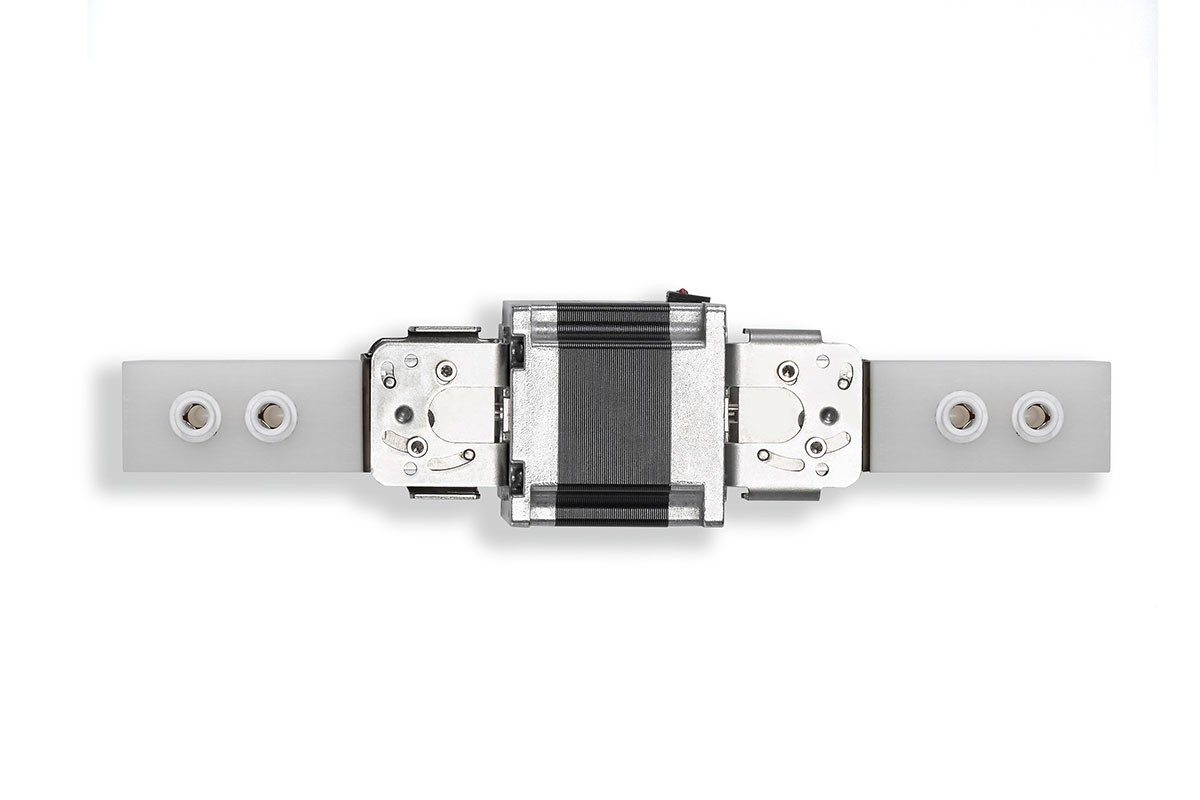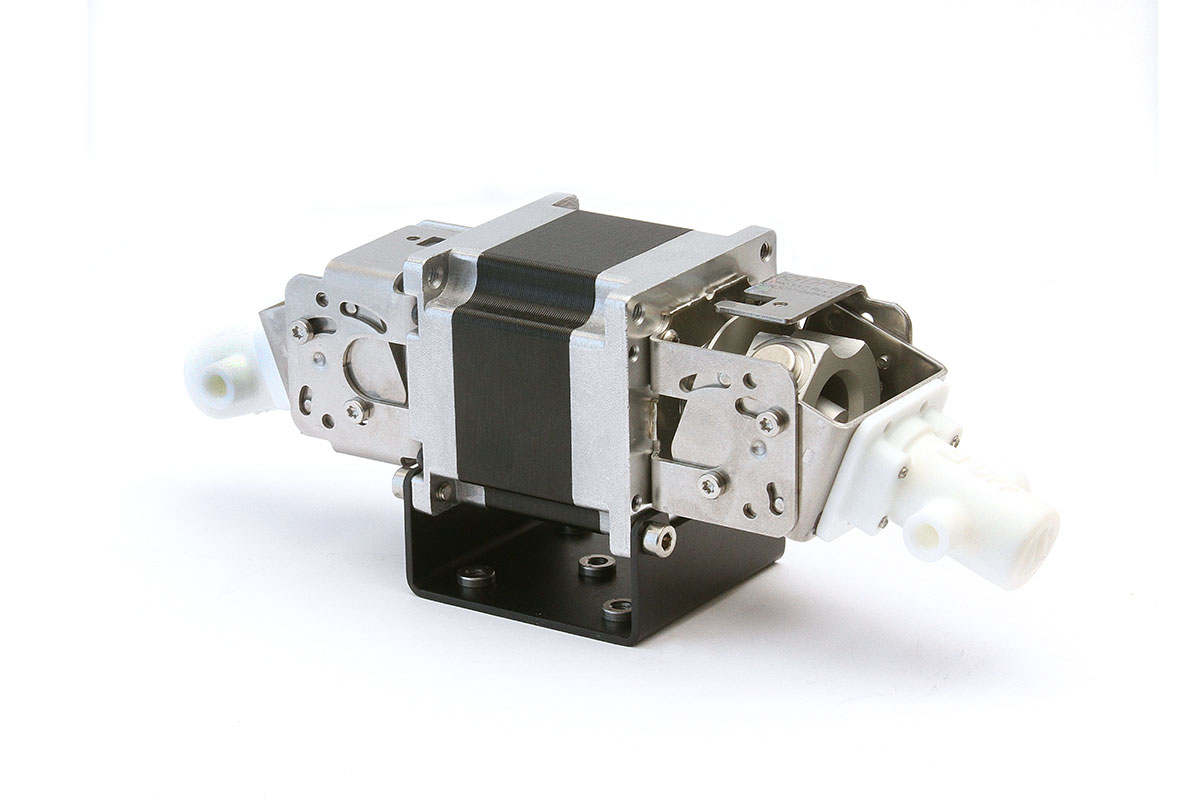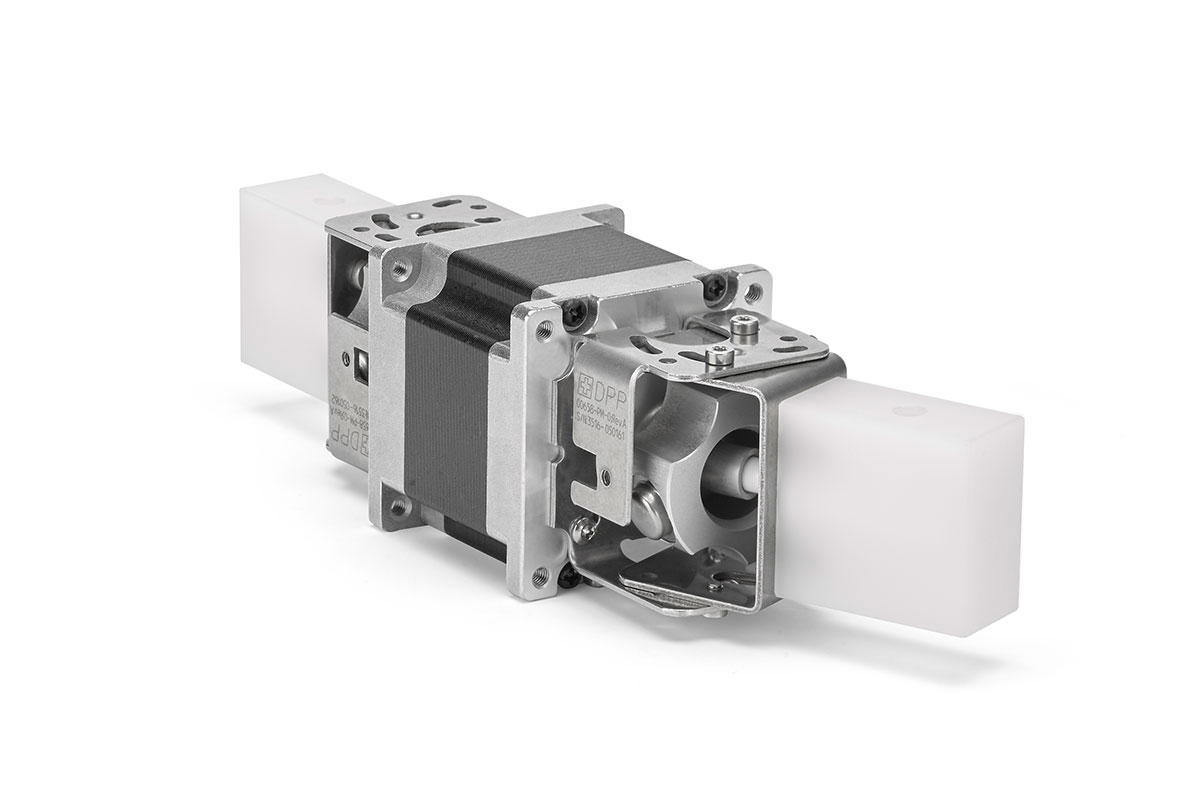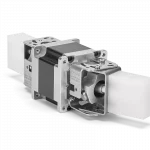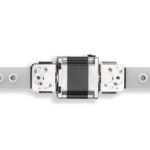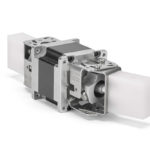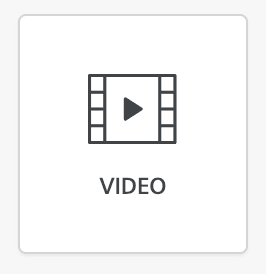 Characteristics
Mixing

Chemical resistance

Robust

Adjustable stroke volume

Customizable

Tested and guaranteed
Piston size:
Versions:
With and without self-rinsing
Precisione
The innovative design of the Dual-Precision Series allows for precise mixing, simultaneous dosing or out-of-phase dispensing. Combining pumps on a single motor saves space and reduces motor control requirements without losing accuracy.
Inoltre, i volumi di erogazione relativi non cambiano mai perché le pompe sono azionate a partire dallo stesso albero. L'uso di teste di pompa di dimensioni diverse, e l'impiego di calibrazioni diverse, consentono rapporti di miscelazione fino a 160:1. Le porte di risciacquo sono disponibili quando si pompano fluidi che formano precipitati. La velocità e la direzione sono rilevate da un sensore ottico per un feedback indipendente dal motore passo-passo. A seconda delle dimensioni, ogni testa di pompa è in grado di erogare da 25 a 150 µL / corsa.
Vantaggi

Miscelazione
Le pompe dosatrici della serie Dual sono prodotte per rapporti di miscelazione da 1:1 a 160:1. Con due pompe calibrate collegate allo stesso motore non dovrete mai preoccuparvi delle velocità relative del motore.

Lunga durata
Le pompe DPP sono tutte caratterizzate dalla loro robustezza e dalle loro prestazioni. L'usura è al minimo e i loro design intelligenti assicurano una riduzione sostenibile dei costi operativi.

Volume di pompaggio regolabile
Le nostre pompe sono versatili. Con la regolazione dell'angolo, una pompa dosatrice può erogare varie dosi. Questo permette di alleggerire una pompa dosatrice di volumi maggiori e creare una sinergia.

Chimicamente resistente
Le nostre pompe sono realizzate con materiali resistenti a una vasta gamma di sostanze chimiche aggressive. Ciò significa che le nostre pompe possono funzionare in modo affidabile e preciso anche negli ambienti più difficili.

Su misura
Ogni pompa che lascia la nostra fabbrica è fatta su misura e progettata esattamente secondo i requisiti tecnici dei nostri clienti. Tutte le pompe sono contrassegnate in modo permanente per l'identificazione del controllo del lotto.

Test in uscita al 100%
Prima che ogni pompa lasci la nostra fabbrica, è rigorosamente e ampiamente testata secondo le sue specifiche. I risultati dei test sono inclusi per tutte le pompe al fine di confermare la loro conformità alle specifiche.
Applicazioni di microdosaggio e miscelazione della Dual-Precision Serie

Scienze biologiche analitiche – Diagnostica
Diagnostica IVD
Dosaggio di precisione
Miscelazione di precisione o doppia erogazione

Controllo di qualità – 100% test in uscita

Before each pump leaves our factory, it is rigorously and extensively tested according to customer specifications. Test results are included for all pumps and pumps are permanently marked for easy lot traceability.

DPP is ISO 9001 certified and operates a cleanroom according to ISO class 7.
Specifiche
Prestazioni
Pressione massima continua

4 bar

Pressione intermittente massima

6 bar

Pressione statica massima della cassa

6 bar

Ingresso

Autoadescante

Precisione

1% del fondo scala

Ripetibilità

Tipicamente < 0.5%

Gamma di velocità

0 -500 rpm

Gamma di viscosità del fluido

0.3 -100 cps
Elettrico
Tipo di motore

Passo-passo

Angolo di passo

1.8 ̊

Configurazione di avvolgimento del motore passo-passo

Bipolare

Rotazione

Reversibile

Corrente massima

2.8 Amp

Connessione

Cavi metallici (22 AWG)

Sensore (velocità/posizione)

Onda quadra ottica
Temperatura
Gamma di temperatura del fluido

0-100 ̊C

Gamma di temperatura dell'aria ambiente

0-60 ̊C

Range di umidità relativa

10-95% senza condensa
Costruzione
Materiali bagnati

- Ceramica

Alumina

- Alloggiamento della pompa

PVDF, PP, PTFE

- Guarnizioni

Teflon o UHMWPE

Porte di processo

Barb,1/4"-28 UNF, 1/4" e 6mm Push-Connect
Data sheets and resources
Use the links below to request access to product datasheets and 3D STEP files.
Altre pompe dosatrici di precisione
Build a custom pump based on your specific needs
Our engineers and technical experts are always ready to design a pump according to your needs.